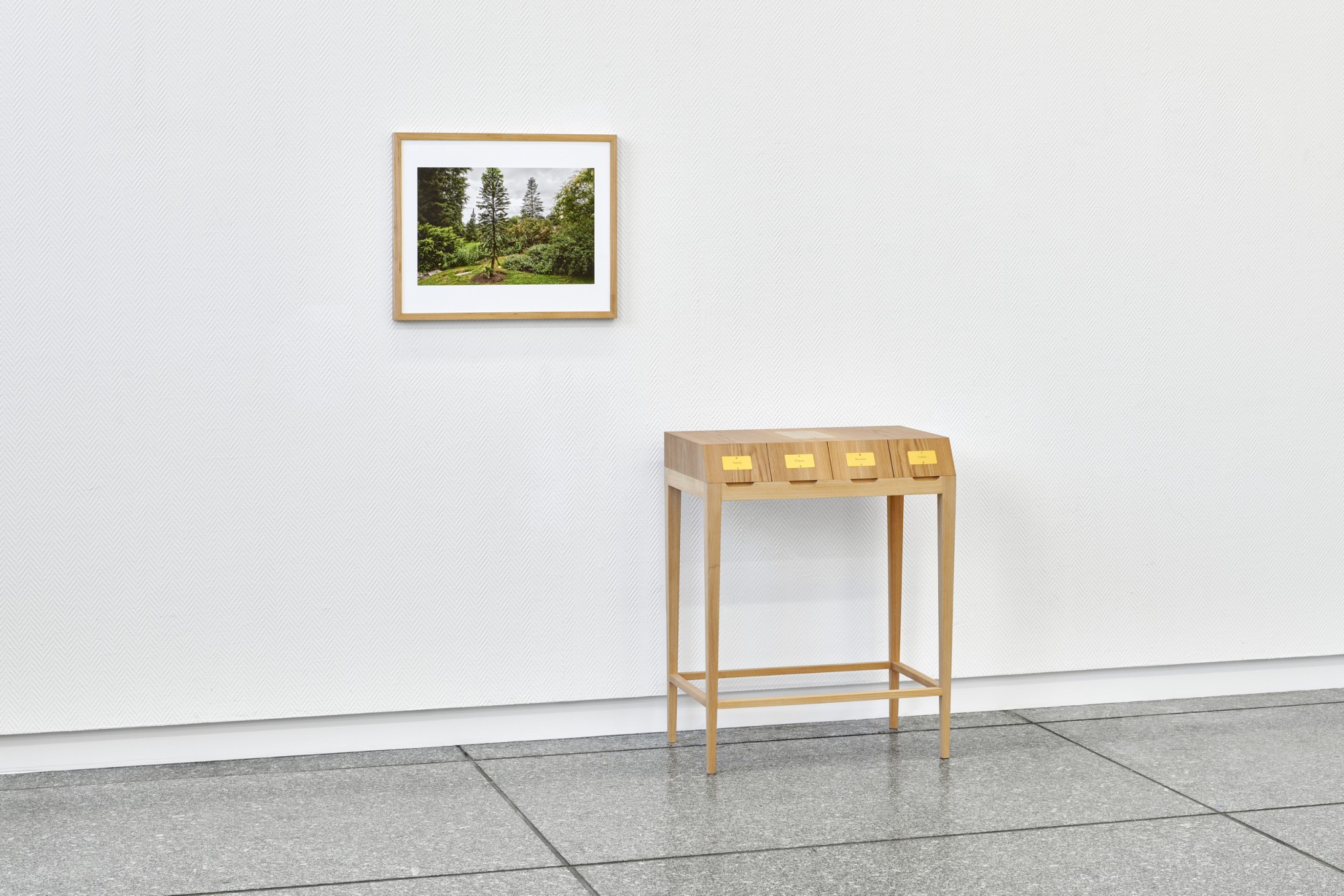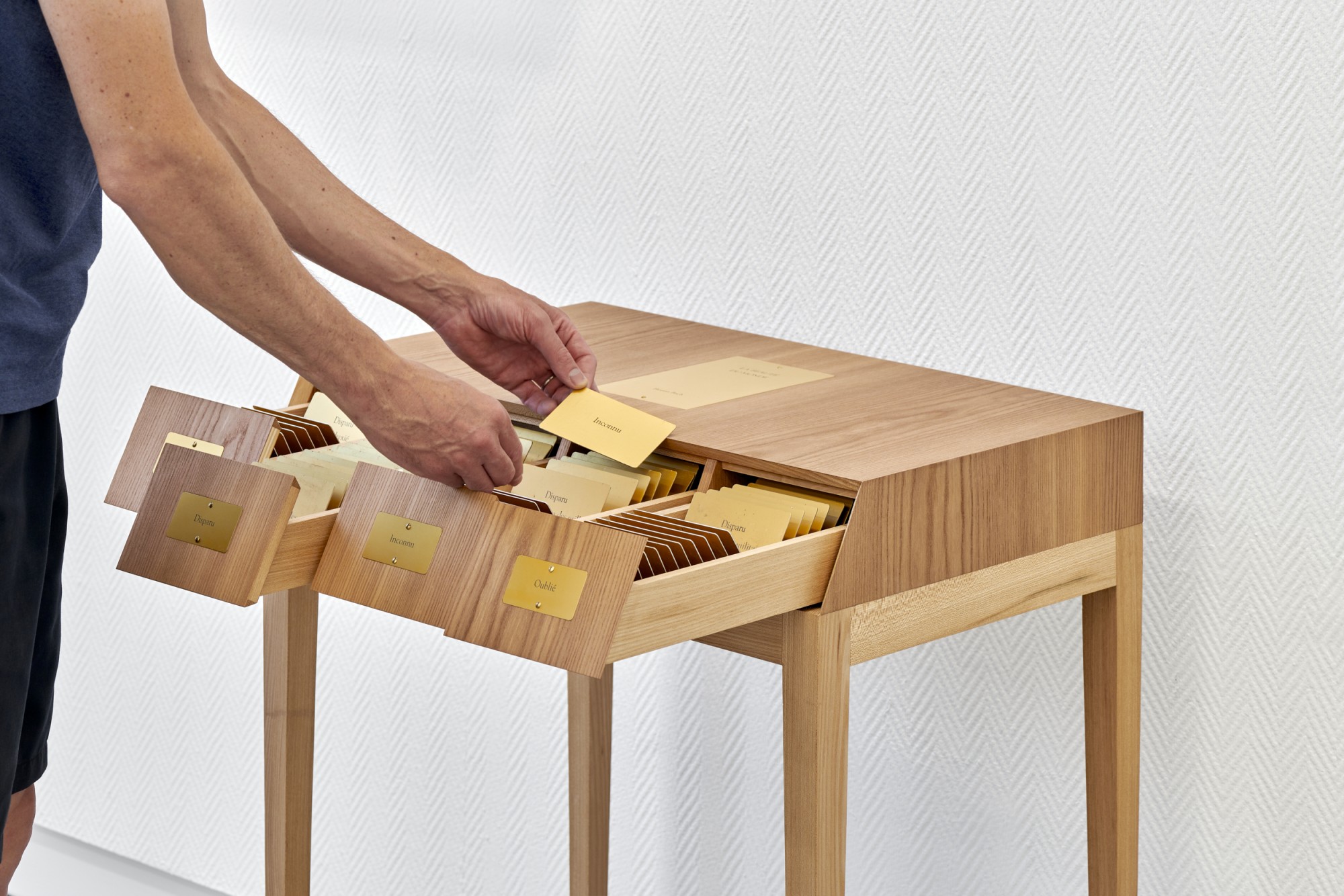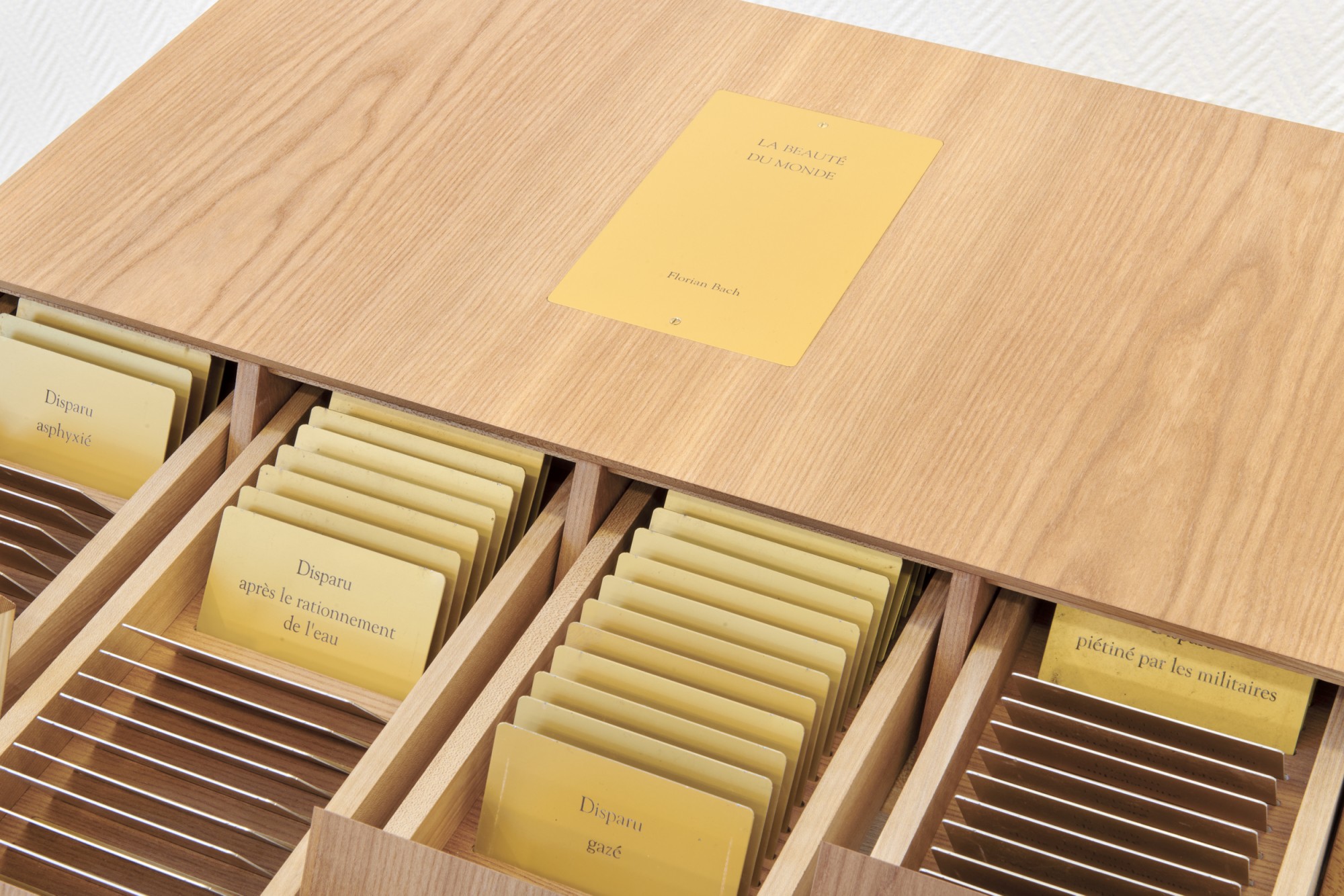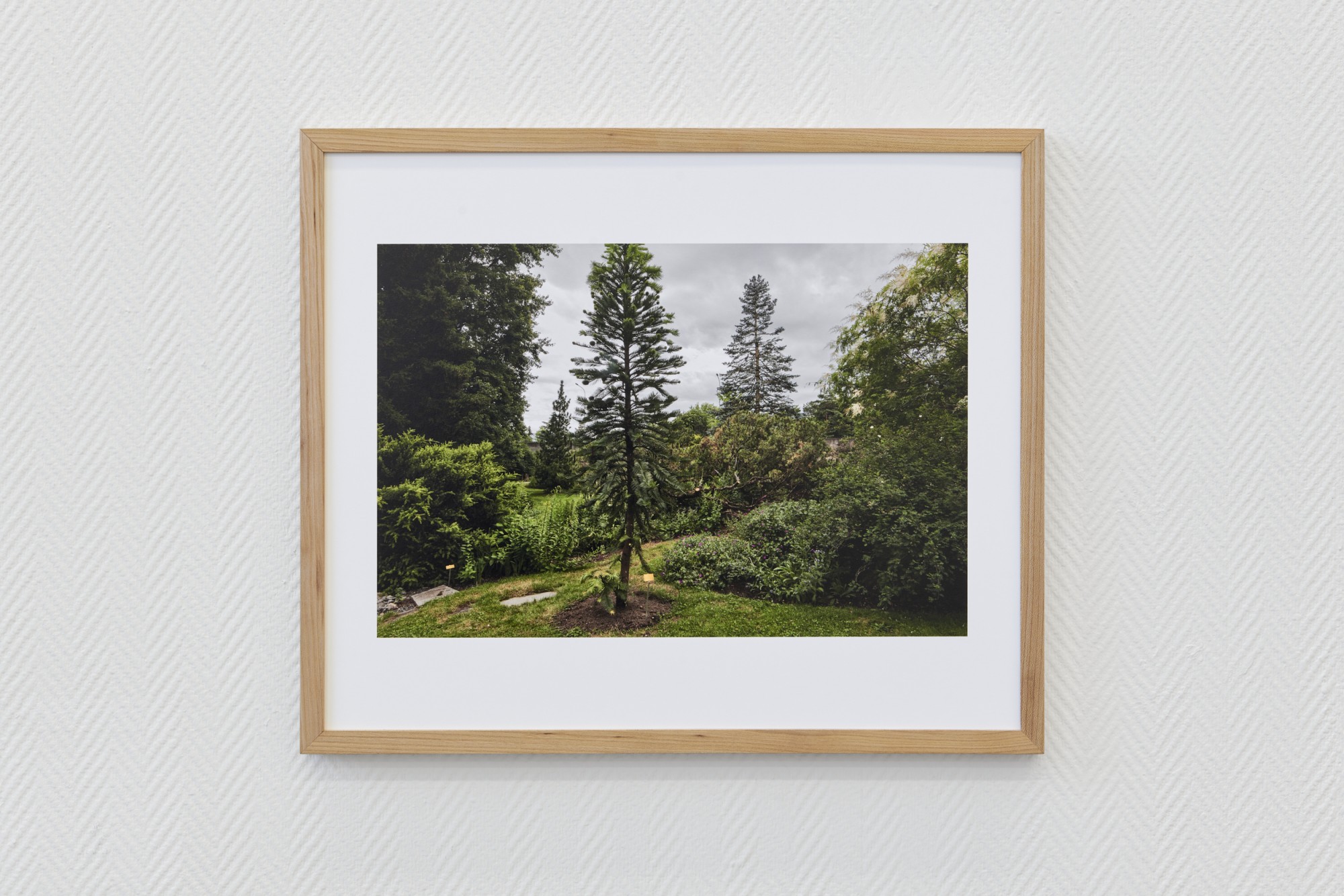 LA BEAUTÉ DU MONDE - ARCHIVE
Elm wood, 80 anodised and engraved aluminium plates.
Photography (Isabelle Meister): Pigment print on baryta paper laminated on aluminium
177 x 197 x 72 cm
2022
The legacy of our time is ash. The glaciers have disappeared. The air is stale, charred, opaque and burning. The seas and oceans have overflowed and submerged the land. Water is rationed, contaminated, drained of life. Desertification is habitual and soils are barren. Forests are bare and trees no longer green as there are no insects left to pollinate them. Birds' nests are created from pieces of plastic. Animals are fierce predators for us, they are isolated. They are only images in the few books that remain. We are very few and we are armed. We have confined ourselves and systematically reject those of us who are ill. What is left of nature is kept in protected and guarded places. Oblivion and ignorance is our culture. Unregulated liberalism dominates the world. Industrial activity is growing without limits. The consequences of climate change exhibit daily. The health situation is alarming. Unknown bacteria and viruses resistant to antibiotics are growing and proliferating. A cascade of unprecedented climatic and health disasters is affecting humans, fauna and flora. The global balance is destroyed. The world is falling apart. January 2020
This elm wood piece of furniture, built by Alexis Amato - a student cabinetmaker in his 4th year at the Centre de Formation Professionnelle - Construction in Geneva - accompanied by a photograph by Isabelle Meister, contains 80 of the 1,200 plates that were scattered around the Jardin Botanique Alpin de la Ville de Meyrin for the installation LA BEAUTÉ DU MONDE during the exhibition JBAM#2020. It constitutes the archive.
Construction: Alexis Amato under the supervion of Alexandre Currat
Framed photography : Isabelle Meister
Redaction : Florian Bach, Arnaud Robin et Anne-Laure Sahy.
Ingraving: RB Gravure-Vernier, Thomas and Roland Betschart.
Consultants: Darius Golchan and Maurice Callendret.
Collection of the City of Meyrin (Fonds d'Art de la Ville de Meyrin)
Photo: Thomas Maisonasse